No-Code MVP - nocodemvp.com
An online course where I teach people the mindset, process and tools they can use to turn their startup idea into a first product they can test with potential customers - all without writing a single line of code.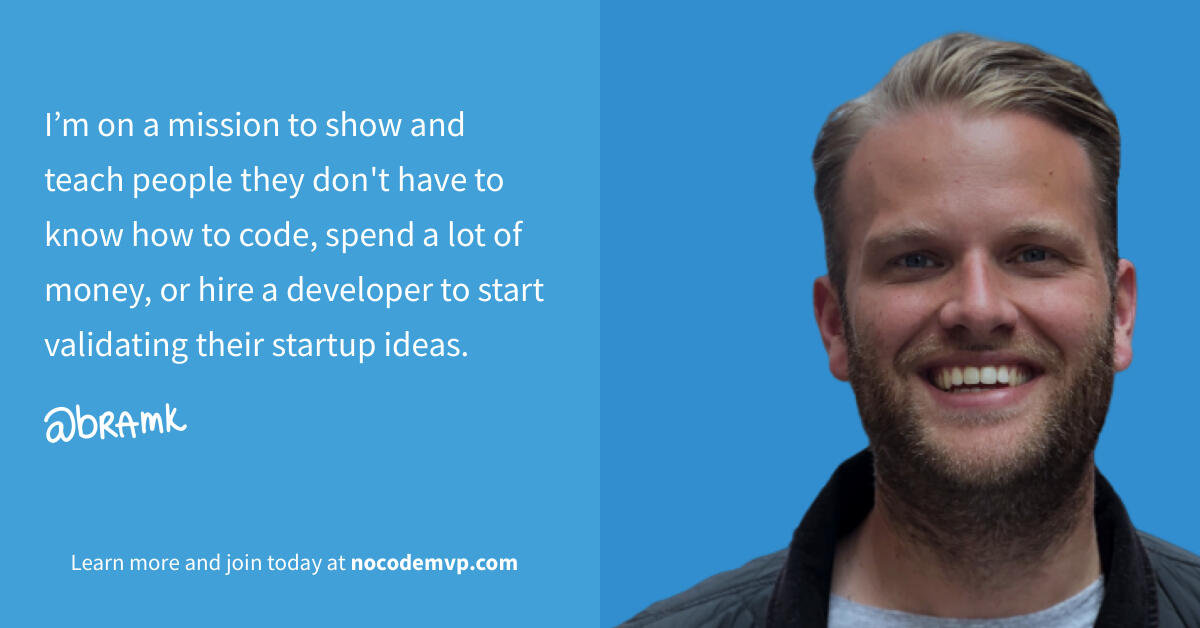 MVP Experiment Canvas - themvpcanvas.com
The MVP Experiment Canvas is a free and practical framework that offers you a structured approach for designing and launching Minimum Viable Products to validate your business ideas.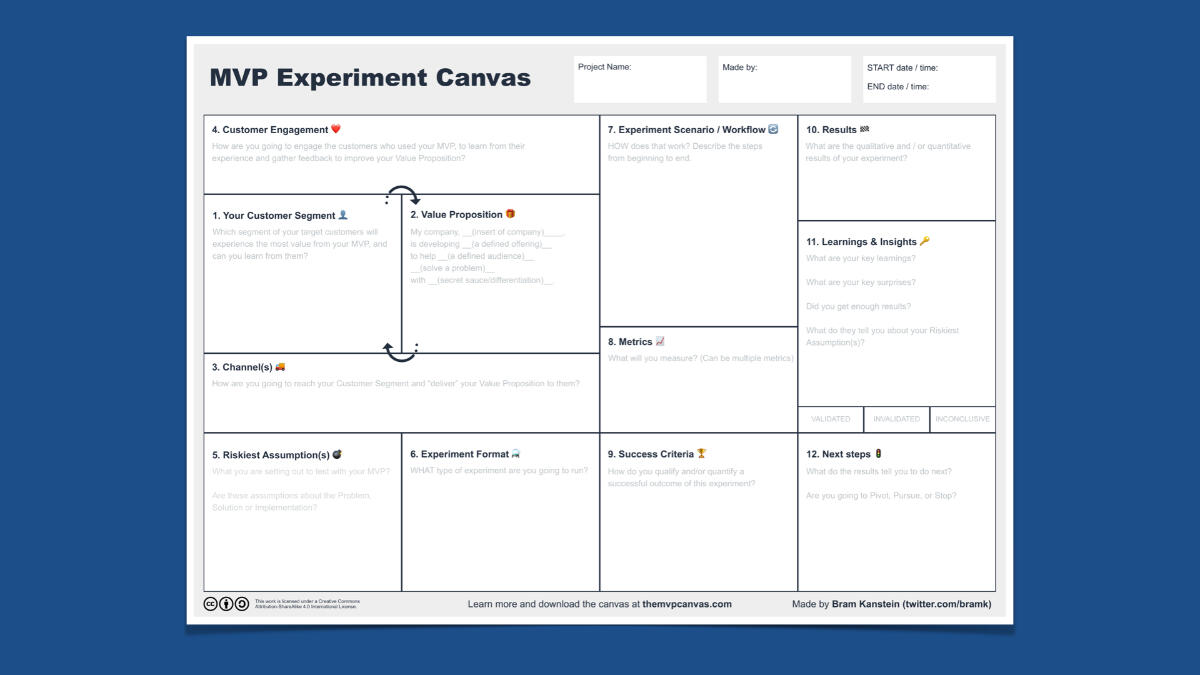 Projects that worked out well 🎉
Startup Stash - startupstash.com
A curated directory of 400 resources and tools for startups that has helped 800.000+ entrepreneurs from around the world. Most popular product of all-time on Product Hunt. Featured on Business Insider, Entrepreneur and many more international publications. Sold in 2017.
StartupWatching - startupwatching.com
A newsletter publication with curated knowledge, inspiration and background stories from the startup world. Delivered twice a week to 11.000+ entrepreneurs, talented makers, digital marketers, creative developers and investors. Sold in 2018.
I've been featured in these publications 📰
Forbes ❯ "100 Best Websites For Entrepreneurs, 2015" - link
Tech.eu  ❯ "Tips, tools and tactics: How to build up a community for your startup" - link
Sprout  ❯ "Startup Stash, de beste gids voor startups" (Dutch) - link
Other roles I've worked in 💼
Community Lead at Product Hunt
Silicon Valley's (and the world's) top online community for discovering new products, startups and services.
Marketing / Growth at The Next Web
One of the world's largest online publications with the latest news about internet technology, business & culture.
Co-Founder at We Are Off The Record
A digital growth agency that helps startups & corporates grow new products and ventures.
Projects that didn't work out 🤷‍♂️
Too many! Here's a few, in random order:
💥 A lyrics site for rap songs
💥 A travel blog with hotspots by local city influencers
💥 An oyster import business
💥 An online second-hand e-ticket marketplace
💥 An online talkshow about startups
💥 A TV game show